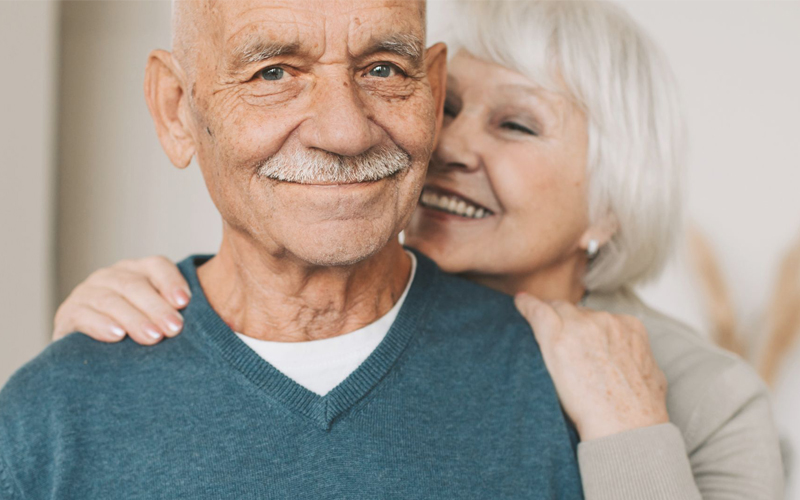 What does "home" mean to you? Almost everyone would answer that it's more than just a place to sleep at night. It is a place where memories are made, where families grow, and where you can feel safe and comfortable.
That's why we believe that homeowners, even and especially those who choose an aging-in-place lifestyle, deserve to enjoy every corner of their living space. That doesn't just go for the area inside the home, either; often, the key to unlocking the full potential of your home is not only the interior layout, but how the exterior is planned as well.
Quicklinks:
Why exterior accessibility renovations are important
Exterior renovations for accessibility in Calgary
Do all new houses have a code requirement for Universal Design?
How do I make my backyard more accessible?
Why Exterior Accessibility Renovations are important
As we age and certain areas around our home and become more challenging to navigate, everyday activities such as climbing stairs acquire an added layer of risk. Combine that with Calgary's notorious winter ice storms, and even going up your front steps can be dangerous.
We want to help homeowners remove those obstacles and once again enable free movement around and through their homes. Home modifications are an essential aspect of this, contributing to a comfortable and safe living environment for those aging in place in their communities. Ultimately, modifying a house exterior to meet your individual needs will not only improve quality of life, but also your sense of independence – a metric that cannot be measured, but is extremely important nonetheless.
Ways to Improve Exterior Accessibility
There are many ways to implement crucial home modifications to make your living space more accessible. These include:
creating a wheelchair-accessible entrance or ramp, and adding handrails
widening doorways and installing lever handles
improving lighting

installing an elevator or

exterior lift to a raised deck or raised entry door
designing your yard to be more accessible to

those living with a disability

universal design concepts
Learn more about accessibility, aging in place, and available options for guidance and assistance by visiting our FAQ page.
Exterior Renovations for Accessibility in Calgary
Aging in place can be a truly affirming and satisfying decision – as long as the right design elements are selected and implemented around your lifestyle. Here are some tips for making your home exterior more accessible:
How do I make my home entrance wheelchair-accessible?
When designing a wheelchair-accessible entrance for your home, there are several factors to consider to ensure that the space is functional and safe.
1) The width of the entryway. According to the Canadian National Building Code, standard wheelchair ramp requires a width of at least 36 inches (48" is preferable) and a slope of 1 vertical inch for every 12 horizontal inches. You must ensure that there is enough space to accommodate this. In some cases, it may be necessary to widen the doorway to make it accessible. This can involve removing walls or modifying the structure of the house to create a wider entrance. Additionally, installing a threshold ramp can help individuals in wheelchairs easily transition from the ground to the entrance, providing a seamless and safe experience.
2) The door handle height and ease of use. It is crucial to install door handles that are easily reachable from a seated position, making it easier for wheelchair users to enter and exit the home. You may also consider installing an automatic door opener to make the process of opening the door even easier. When selecting door handles, be sure to choose lever handles that can be operated with minimal force and require less twisting or turning to open; smart locks, which can be remotely engaged or disengaged with a phone app, are also excellent choices for optimal accessibility.
3) Direction of the door's swing. Finally, the door's swinging direction must be considered. It should swing inward, ensuring that it does not block the entrance and providing adequate space for individuals to maneuver their wheelchairs. Additionally, it's important to ensure that the door swings easily, requiring minimal force to open and close. For individuals with limited upper body strength, this can make a significant difference in their ability to access their home easily and safely.
Do all new houses have a code requirement of Universal Design?
Universal Design is a set of principles that aim to create spaces that are accessible to people of all ages and abilities. While not all new homes are required to meet these standards, many builders and architects are incorporating Universal Design principles into their plans. These features may include wider hallways and doorways, lower light switches and outlets, and lever-style door handles.
At MyLifetimeHome™, we go a step further. We pride ourselves on creating homes that are comfortable and convenient for everyone – and that involves a thorough examination of the property, inside and out, to determine the best possible combination of accessible features and quality of life improvements. It's all part of our detailed Design, Needs, and Alignment Document – an analysis of your deepest dreams and desires for your home, and how they can be brought to life.
How do you build a ramp for home accessibility?
When building a ramp for home accessibility, it's vital to keep in mind that the slope of t